The National Council of University Research Administrators (NCURA) began in 1959 with 45 members and one Annual Meeting a year. Today NCURA has approximately 7,500 individual members from over 2,200 colleges, universities, teaching hospitals, and non-profit research institutes globally and is the oldest and largest Research Administration organization globally serves its members and advances the field of research administration through education and professional development programs, sharing of knowledge and experience and fostering a professional, collegial, and respected community.
NCURA hosts a variety of meetings and workshops, the most significant being the NCURA Annual Meeting with approximately 2,000 attendees, the Financial Research Admin (FRA) Conference with 1,100 attendees, the Pre-Award Research Admin (PRA) Conference ~500 attendees as well as Regional Meetings and Traveling Workshops.
LOCATION
Address:
1015 18th St NW #901, Washington, DC 20036, United States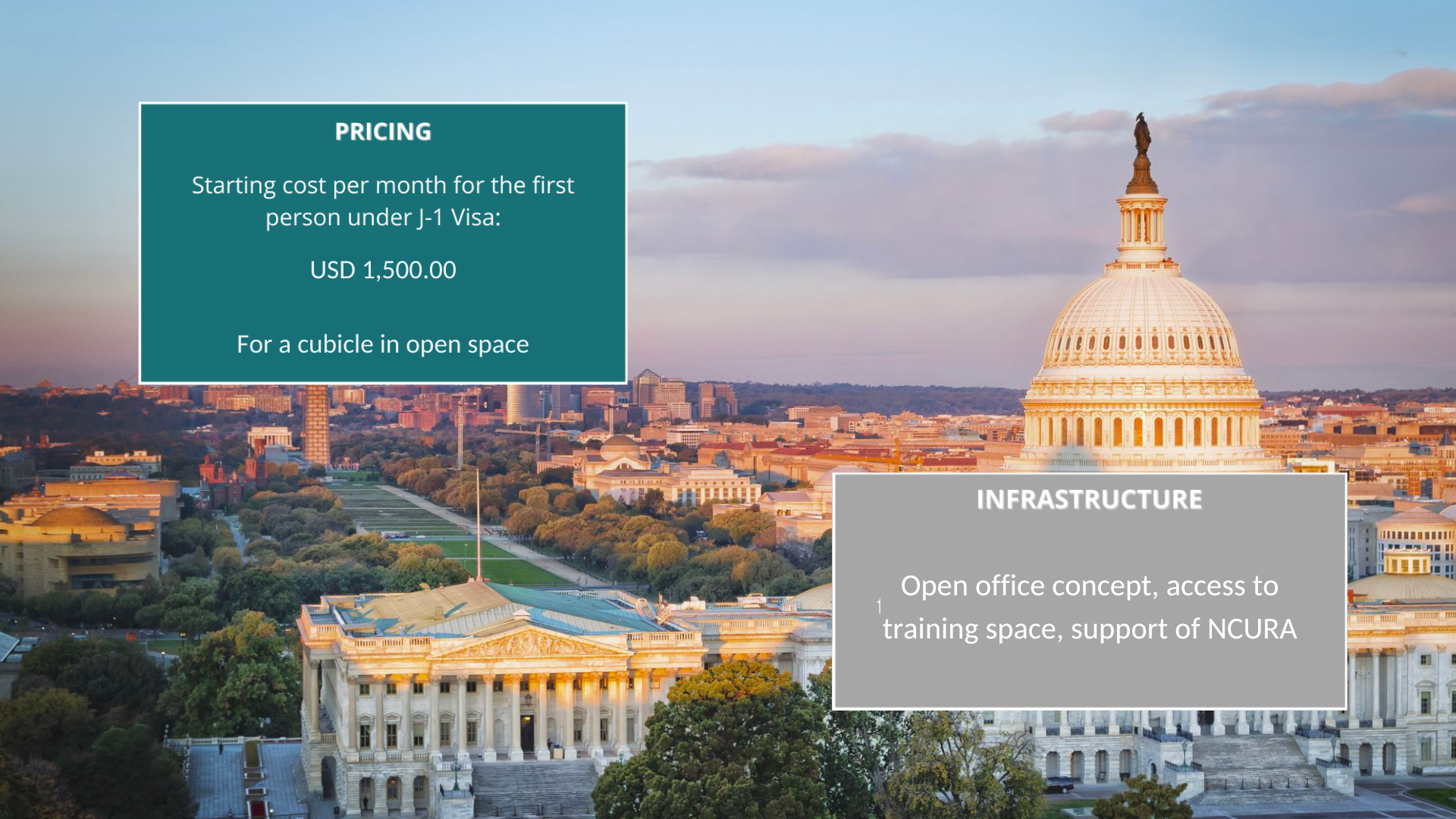 Who can apply and how long does the program last?
Everyone can apply at any time. The program is designed to last from 18 to 24 months. 
Application Criteria
The focus of this ENRICH in the USA - NCURA Landing program is on European - and from associated countries - innovators who want to collaborate with U.S. research organizations and federal agencies in the D.C. area. As long as there is a project of trying to launch a venture in the Washington D.C. Area - no requirement of legal entity is needed.
Visa options 
J-1 Intern (12 months) when available

J-1 Trainee (18 months) 
For more information about the J-1 Visa, please contact us.