CalPoly University - CIE
West Coast - California
AgTech/CleanTech/MedTech
Cal Poly is a highly rated public university located in San Luis Obispo, California. It is one of two polytechnical universities in California, with the other being located in Pomona. It is a large institution with an enrollment of 19,685 undergraduate students. 
Admissions is competitive as the Cal Poly acceptance rate is 28%. The university has six colleges that offer 65 undergraduate degrees and 39 Masters degrees. Popular majors include Business, Mechanical Engineering, and Biology. Cal Poly was ranked 115 out of 650 in a list of the best colleges in America by Forbes in 2019.
The CIE HotHouse is a community space created through the efforts of Cal Poly, the city and county of San Luis Obispo, the business community, and the Cal Poly Center for Innovation and Entrepreneurship (CIE). It is an off-campus location that houses CIE programs. The goal of the HotHouse is to support students and community members as they work to create new innovations and start business ventures.
LOCATION
Addresses:
872 Higuera St # 307, San Luis Obispo, CA 93401, United States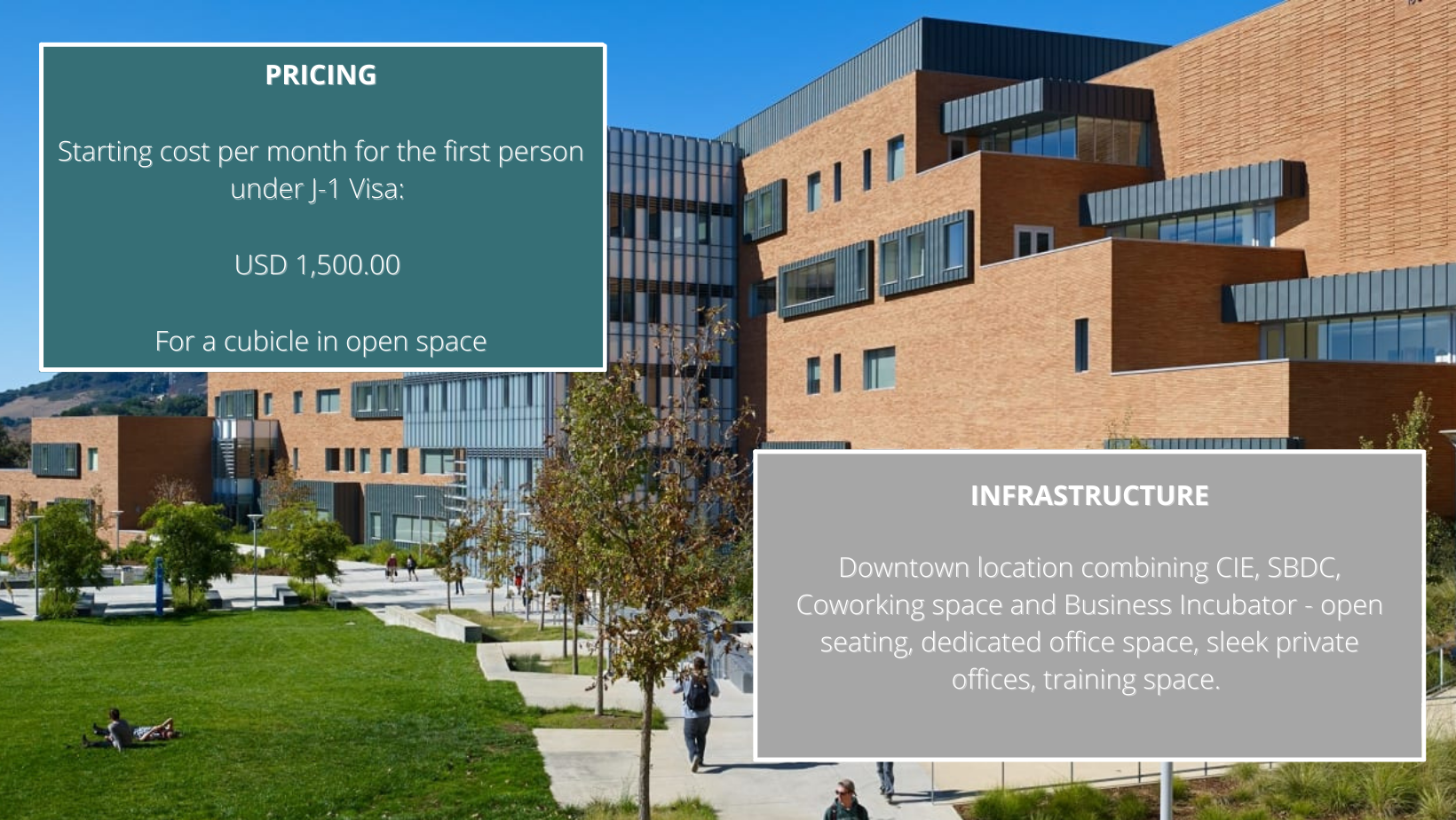 Who can apply and how long does the program last?
Everyone can apply at any time. The program is designed to last from 18 to 24 months. 
Application Criteria
The focus of this CalPoly CIE Soft Landing program is on European - and from associated countries - entrepreneurs who want to develop a US venture. As long as there is a project of trying to launch a business in the Greater Philadelphia Area - no requirement of legal entity is needed. 
Visa options 
J-1 Intern (12 months) when available

J-1 Specialist (12 months)

J-1 Trainee (18 months) 

J-1 Long Term Scholar (1 to 2 years renewable for up to 5 years)
For more information about the J-1 Visa, please contact us.