Virtual FUNDING SUMMIT at SXSW 2021
Virtual event taking place on Friday, March 19 (8:00 am to 12:00 pm pst).
Dedicated to Global Startups, and more specifically to European (also from EU "associated countries") tech entrepreneurs.
We will be introducing a selection of 24 startups to 24 top US investors (early stage VCs, business angels and equity accelerators - from the Silicon Valley in majority) plus a selection of ENRICH in the USA soft landing hubs and ecosystems.
Format:
Welcome and Introduction from ENRICH in the USA Centers and Hubs (30 min)
Two pitch sessions of 3 rooms in parallel (1 hour 40 minutes each).
Each session starts with a 20 min reverse pitch from investors and ecosystems followed by 4 x 20 min pitch from startups (5 min of pitch and 15 min of QA).
Suggested theme per room:
- TechforCity (infrastructure and TechforCommunity included)
- TechforEntertainment (Music, Cinema, Media, XR, and Gaming included)
- TechforGood (HealthTech, FoodTech, EdTech included)
Pitch Awards:
All the pitches will be rated by the investors.
For the top 3 startups: $500 cash prizes
For the top 9 startups: Access to $200,000+ (cumulative) of transatlantic support and soft landing services
Direct Applications to the ENRICH in the USA incubation joint-programs at top US universities (12 months minimum) - with no interview:
In VA: George Mason University joint program
In PA: Temple University joint program
in CA: Cal Poly University joint program
in IN: Purdue University joint program
Included: Support of Enterprise Europe Network USA (EAEC, SF and EABO, NYC): 5 hours free (advice, directions and introductions)
If your registration is validated/accepted, the link to the Zoom session will be sent to you at least a week prior.
Also, European (and from associated countries) startups should apply on F6S to be selected: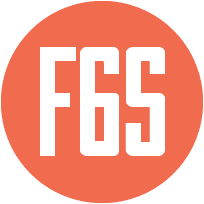 Selected startups at the last Funding Summit:
- Alacarte Ventures- Aleix Barandiaran, CEO
- App&Town - Faustino Cuadrado, CEO
- AVAtronics - Jeyran Hezaveh, CEO
- Bettair Cities SL - Josep Perello, CEO
- Bobsla GmbH - Sergey Ignatyev, CEO
- Bodyguard.ai - Charles COHEN, CEO
- CleanMotion - Alex Horvarth, CEO
- Experify - René Pfitzner, CEO
- Geckomatics - Bert Cattoor, CEO
- GlobalM - Lance Newhart, CEO
- InnovaRiver - Danail Petkov, CEO
- Klepsydra Technologies - Pablo Ghiglino, CEO
- Lingozing.com- Kyra Pahlen, CEO
- Memovie - Frederic Papeians
- MJN - David Blanquez, CEO
- MyElixa - Silvia Cordoni, CEO
- Nabta Health - Dr. Mussaad Al-Razouki
- niikiis - Carlos P. Hornstein, CEO
- QPQ Ltd.- Greg Chew, CEO
- Rheo Diagnostics S.L.- Maria Cabello, CSO
- S-Case - Slavomir Hruska , COO
- Securaxis- Glenn Meleder, CEO
- SensiX - Lucian Corduneanu, CEO
- Sharifyapp - Gemma Prenafeta Ribera, CEO
- Surgeons Lab - Fredrick Joseph
- Swiss Vault - Bhupinder Bhullar, CEO
- Treasure Hunters - Diego Rohner, CEO
- Typewise - David Eberle, CEO
- VideoOculograph - Anastasia Usanova, CEO
- Vtransfair- Niky Achivei, CEO
THANK YOU SBDC Temple University, Invest EU, and Enterprise Europe Network for your great support and partnership!