ENRICH Your TechCrunch Disrupt SF Experience - Silicon Valley Investing Summit
Event
On October 1, in San Francisco, one day before the TechCrunch Disrupt SF 2019.
Disrupt is where the startup world gathers to see the present and the future of tech in one place. Be inspired by the insights of today's leaders and tomorrow's best startups, learn from industry analysts sharing their business expertise, witness the latest innovations and up-and-coming founders, and make the right connections easily to propel your business forward.
Please visit our website for information and registration at: https://www.svinvestingsummit.com
Meet Top Investors from the Silicon Valley
Where: 360 Lab San Francisco 274 Brannan SF
When: 9am to 5pm, then networking party from 6 pm to 9pm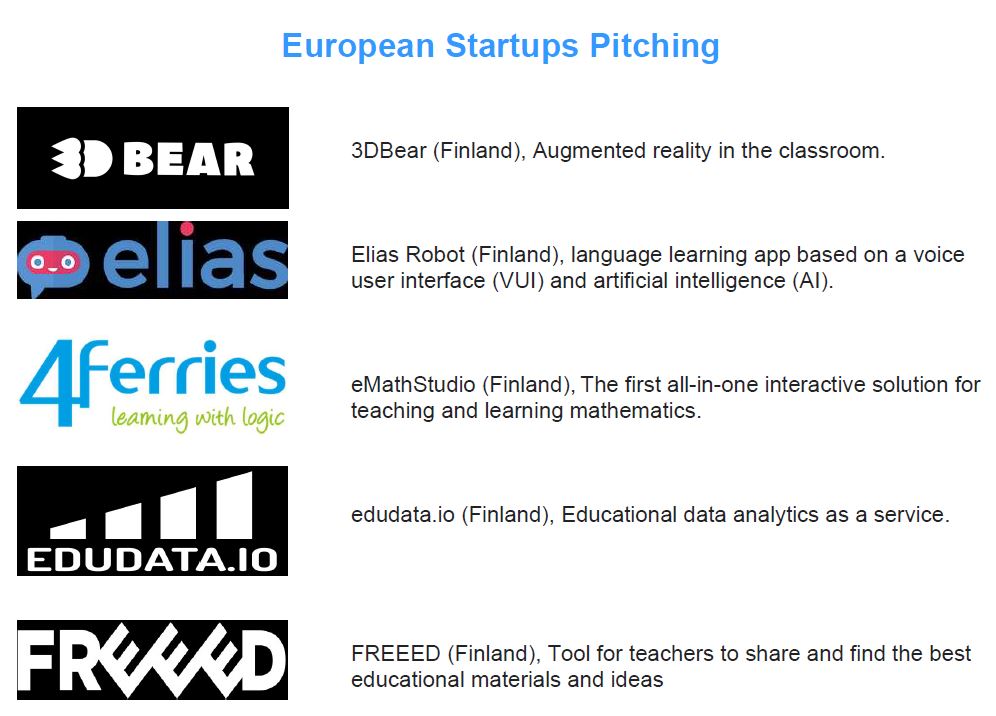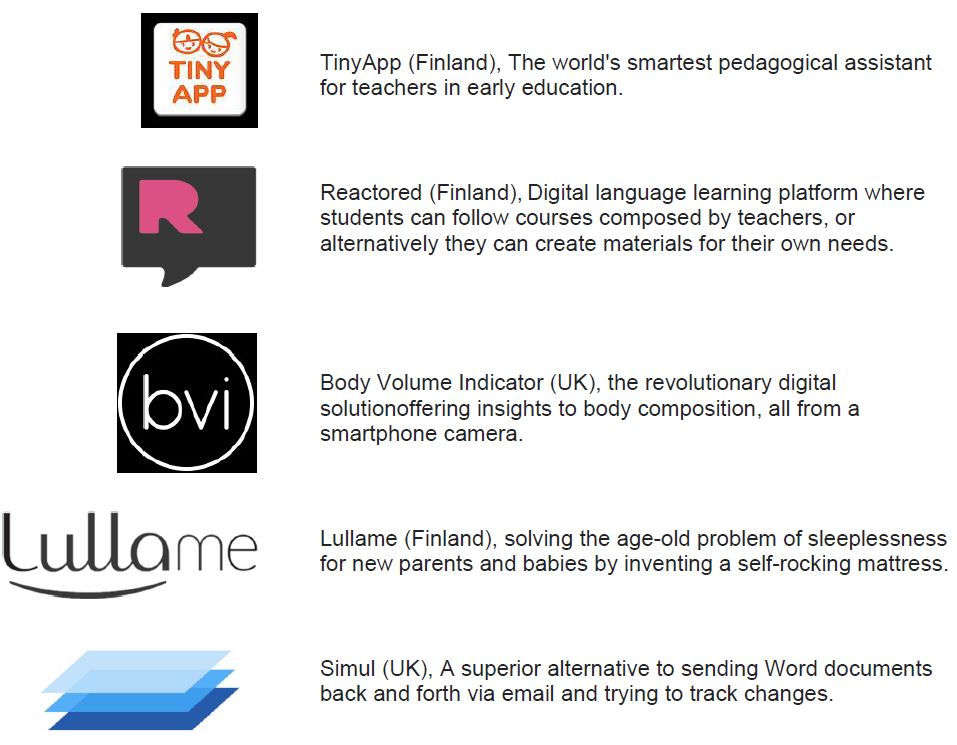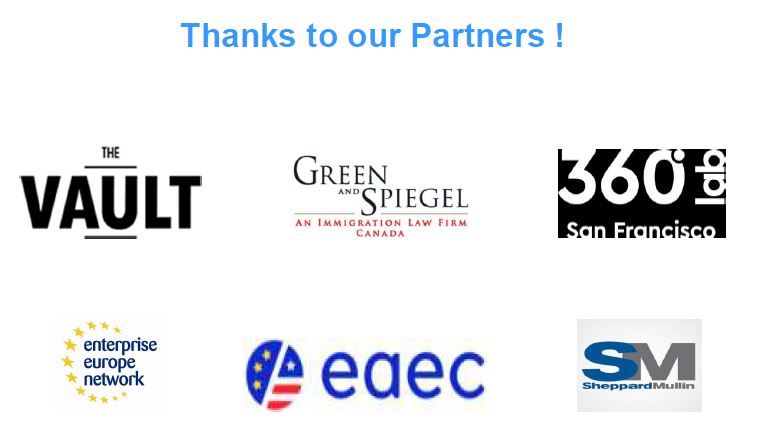 Agenda
09:00 - 09:30 Registration and Coffee Networking
09:30 - 10:30 Consumer apps, Products and services: advertising, home appliances, family, baby, home, food, auto, consumer goods, edtech, social impact, entertainment/media, music, audio, fashion/apparel, film, hospitality, lifestyle, fashion/apparel, real estate, tourism/travel, transportation, wellness
Presenters:
AwakeVC (5)
Lullame (4)
Virtanza (4)
Storkful (4
Undugu (4)
Clovitek (6)
Moderator: Dr Hermann Schindler, Scalator Ventures, 101 Islands LLC, Sunmeet Jolly, Founder and Investor
AwakeVC, Amit Rathore, Founding Partner
Fundpire, Gena Vazquez, Investor
DNA Partners, Joe Jasin, Partner
Ofilm Group Co., Ltd,Tristan Joo VP, N. America Market Development
BNM Ventures LLC , Thomas Sparico, Managing Partner
Midea , Carly Xiao, U.S. Investment Lead
Paradox Global, KEN LE, Founder/CEO
Angel, Kristin Shannon
Select Venture Partners, Lilian Ting, Principal
Michael Gurevich, Angel
KION Invest, Vanessa Fischer, Venture Scout
10:40 - 11:40 Enterprise and business services, apps, devices: software, ai, saas, cloud networks, cyber security, big data, b to b services, healthtech, advertising, analytics, hr, marketplace, automotive, ecommerce, data centers
Presenters:
Sponsor: GSV Labs (5)
Insynctive (8)
Captured Nouns (4)
Orbai (6)
Coworkful (4)
iSell Electronics (6)
Moderator: Michael Gurevich, Angel
Silicon Valley Data Capital, Curtis Feeny, Managing Director
Expon Capital, Rodrigo Sepulveda Schulz, Founder and Investor
Keiretsu Forum , Marco Salvadori, Member Investor
Select Venture Partners, Lilian Ting, Principal
Presidio Ventures Inc., Yumi Yoshizawa, Principal
StatZero, Sergio Marrero, General Partner
Starters Hub, Cigdem Toraman, Managing Director
Venture University Fund, Visya Ramen, VC
RRT Partners, Robert Tillman
Angel, Alan Schwartz
Angel, Benjamin Dai
TIE Angels, Kumar Sripadam, DIrector
Fosun International, Eddie Chiang, Sr Investment Director
Einstein Ventures, Hidir Mag, General Partner
11:50 - 12:15 Fireside Chat Keynote
Vivek Saraswat, Enterprise VC, Mayfield Fund interviewed by Murray  Newlands

12:20 - 13:15 Health Tech and Biotech: life sciences, biotech, diagnosis, therapy, ag tech, health, food tech, cannabis, medical devices, pharma, medical delivery and services, health management, ai, big data, energy, manufacturing, supply chain
Presenters:
3 Ridge Organics (12)
Body Volume Index (BVI) (12)
Endiatx (12)
Plasmotica (6)
Moderator: Irina Berkon, Golden Seeds Managing Director
Cure Ventures, Janice Hou, Managing Partner
Healthcare Angels, Mary Jo Potter, CEO
CRCM Ventures, Anh Le, Partner
Kyto Technology, John Racioppi, LP
Photon Fund Venture Capital, Zhenlin Li, Partner
Scalator Ventures, Dr. Hermann Schindler, Partner
VU Venture Partners, Aakash Jain, Principal
Westlake Ventures, Jasmine Zhang, Venture Partner
Tribeca Companies, Jeremy Koff, Vice President
Delos Capital, Jeani Delagardelle, Venture Partner and angel
Ofilm Group Co., Ltd.,Tristan Joo VP, N. America Market Development
Paulson Investment, Roy Liang, Vice President
Samsung Next, Fernanda Baker, Ecosystem Engagement
13:15 - 14:15 Lunch Served in Demo Showcase

14:15 - 15:00 FinTech, Financial Services, Online Commerce, Blockchain: banking, blockchain, crypto, ecommerce, foodtech,
fintech, financial services, hedge funds, insurance, payment and billing, ai for finance, icos, stos
Presenters:
TrustLayer (4)
Knowbella Tech (10)
Arrow Pass (6)
Yangyoo (4)
Moderator: Lilian Ting, Select VC
Amex Ventures, Ashish Mahashabde , Senior Manager
Golden Seeds Angel Fund, Irina Berkon, Managing Director
BBVA , Rohan Handa, New Ventures
Galaxy Capital Partners, Dave Misra, Managing Partner
G2 H2 Capital, Dean Patrick, General Partner
Genesis Block VC, Karthik Iyer, Venture partner
Nippon Life Insurance Company, Sho Miyashiro, Deputy head of innovation
Paulson Investment, Roy Liang, Vice President
Proteum Capital, Amanjyot Johar, Principal
Ultra Fund, Ann Shin, Partner
Wharton Alumni Angels Peter Morris VC Investor
Trust Capital, Shashwat Nanda, Exec Director
WI Harper, Wilson Wu, Vice President
Sanjay Goel, angel
The Fabric, Ashu Pande, Head Product and Market

15:10 - 16:20 ED Tech, AI, Hardware and Internet of Things: robotics, sensors, mobile, telecom, consumer electronics, home devices, transportation, automotive, manufacturing, semi conductors
Presenters:
Suavei, Inc. (6)
Aulisa (6)
AdamAlarm, LLC (4)
Autokitch, LLC (4)
Optimization & Engineering, LLC (4)
3DBear (2)
Elias Robot (2)
eMath Studio (2)
Edudata.io (2)
Freeed (2)
TinyApp (2)
Reactored (2)
Moderator: Ann Shin, Ultra Fund, Partner
Caterpillar Ventures Caterpillar, Michael Young, General Manager
TekStart, Howard Pakosh, Investor
Resonado, Brian Youngil Cho, CEO
SymphonyAI, Uren Dhanani, VC (EIR)
Angel, Wenli Yu, Archimedes Controls
Denso International America, Inc., Donna Taylor, Corporate Ventures Investment Manager
Haier Silicon Valley Innovation Center (under GE Appliances), Yaping Cheng, Innovation Manager
Mahindra Ventures , Amit Sridharan, Director of US Ventures
May Kha Ventures Co, Jerry J. Chan, Founder
Photon Fund, James Lee, Investment director
Presidio Ventures, Inc., Tim Kazurayama, Senior Director
Soft Bank, Kazuki Kaneuchi, Manager
J-Angels, Gil Frostig, Investor
Ofilm Group Co., Ltd.,Tristan Joo VP, N. America Market Development
Samsung Catalyst Fund, Will Fund, Investment Manager
Samsung Fund, Radhika Malik
SoftTech Crossover Ventures, Scott Russell, Partner
UL Ventures, Chris Park, Principal
16:25 - 16:45 How my Philanthropy Transformed my Business Leadership
Haseeb Qureshi, General Partner, Dragon Fly Capital Partners
Megan Klimen, Founder and COO, 3Scan.
Moderator: Danielle Gram, Managing Director, Founders Pledge
 
16:45 - 17:45 Demo Showcase Networking and Reception
 
17:30 - 18:30 Investor VIP Sushi Reception
Featuring: clif family winery tasting of premium wines with winemaker
Open to speakers, investors, startups pitching, and VIP ticket holders
 
18:30 - 21:00 After Party
 
Participating Investors
1. 101 Islands LLC, Sunmeet Jolly, Founder and Investor
2. Addup Capital, LLC , Ling Wu, Co-Founder and Partner
3. Amex Ventures , Ashish Mahashabde , Senior Manager
4. Angel Launch, Zahava Stroud, Founder and Event Producer
5. Angel, Wenli Yu, Archimedes Controls
6. Angel, Kristin Shannon
7. Angel, Alan Schwartz
8. Angel, Sanjay Goel
9. Angel, Benjamin Dai
10. AwakeVC, Keith Newman, Associate Partner
11. AwakeVC, Amit Rathore, Founding Partner
12. BBVA, Rohan Handa, New Ventures
13. BNM Ventures LLCBRAND, Thomas Sparico
14. Brand Capital , Kiran Shah, Associate
15. Caterpillar Ventures Caterpillar, Michael Young, General Manager,
16. Denso International America, Inc., Donna Taylor, Corporate Ventures Investment Manager
17. CRCMVentures, Anh Le, Partner
18. Cure Ventures, Janice Hou, Managing Partner
19. Delos Capital, Jeani Delagardelle, Venture Partner and angel
20. DNA Partners, Joe Jasin, Partner
21. Einstein Ventures, Hidir Mag, General Partner
22. Expon Capital, Rogrigo Sepulveda Schulz, Founder and Investor
23. Fosun International , Eddy Chiang, Senior Investment Director
24. Fundpire, Gena Vazquez, Investor
25. G2 H2 Capital , Dean Patrick, General Partner
26. Genesis Block VC, Karthik Iyer, Venture partner
27. Golden Seeds Angel Fund, Irina Berkon, Managing Director
28. Haier Silicon Valley Innovation Center (GE Appliances), Yaping Cheng, Innovation Manager
29. Healthcare Angels, Mary Jo Potter, CEO
30. J-Angels, Gil Frostig, Investor | Advisor | Tech Exec | Board Member
31. Kanematsu Ventures Inc., Kyle Sugiyama, Business Developent
32. Keiretsu Forum, Marco Salvadori, Member Investor
33. KIO NInvest, Vanessa Fischer, Startup Scout/Venture Analyst
34. Kyto Technology, John Racioppi, LP
35. Mahindra Ventures , Amit Sridharan, Director of US Ventures
36. May Kha Ventures Co, Jerry J. Chan, Founder
37. Midea , Carly Xiao, U.S. Investment Lead
38. Nippon Life Insurance Company, Yutaro Kawaoka, Deputy head of innovation
39. Ofilm Group Co., Ltd. ,Tristan Joo VP, N. America Market Development
40. Omega Venture Partners, Chris Gaertner, Principal
41. Paradox Global, KEN LE , Founder/CEO
42. Paulson Investment, Roy Liang, Vice President
43. Photonfund, James Lee, Investment director
44. Photon Fund Venture Capital, Zhenlin Li, Partner
45. Presidio Ventures Inc., Yumi Yoshizawa, Principal
46. Presidio Ventures, Inc. ,Tim Kazurayama , Senior Director
47. Proteum Capital, Amanjyot Johar, Principal
48. RRT Fund, Robert Tillman, Principal
49. Samsung, Radhika Malik, Investment Manager
50. Samsung Catalyst Fund, Will Fung, Sr Associate
51. Samsung Next, Fernanda Baker, Ecosystems
52. Samsung Next, Gary Coover, General Manager
53. Sand Hill Angels , John Hall, Investor
54. Scalator Ventures, Dr. Hermann Schindler, Partner
55. Select Venture Partners , Lilian Ting ,Principal
56. Self Angel, Girish Jadhav, Investor
57. Silicon Valley Data Capital, Curtis Feeny, Managing Director
58. StatZero, Sergio Marrero, General Partner
59. Soft Bank, Kazuki Kaneuchi, Manager
60. Starters Hub, Cigdem Toraman, Managing Director
61. Steel Wolf Ventures, Mark Strom, Partner
62. SymphonyAI, Uren Dhanani, VC (EIR)
63. TekStart LLC , Howard Pakosh, Managing Partner
64. The Fabric, Ashu Pande , Head Product and Market
65. TIE Angels, Kumar Sripadam, DIrector
66. TIS Ventures Shin Takano, Sr Vice President
67. Trust Capital, Shashwat Nanda, Exec Director
68. Tribeca Companies, Jeremy Koff, Vice President
69. VU Venture Partners, Aakash Jain, Principal
70. Westlake Ventures, Jasmine Zhang, Venture Partner
71. Wharton Alumni Angels Peter Morris VC Investor
72. WI Harper, Wilson Wu, Vice President
73. Ultra Fund, Ann Shin, Partner
74. UL Ventures, Chris Park, Principal